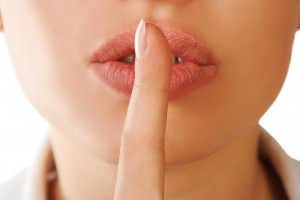 Annebel was pathetic, depressed, on the edge of tears, overwrought. She had seen several psychologists, a psychiatrist, several pastors, and a famous evangelist. No one could help. Her condition was the result of a great tragedy, which was told to me by a friend who spoke for Annebel.
About six months before, Annebel's family was on their way to a Saturday picnic. They had forgotten the picnic basket. She stayed at the park to reserve the picnic table while her husband and two children returned home for the basket. No one knows what happened. There were no witnesses. A train struck their car at a railroad crossing and all three were killed.
Her friend described Annebel as a happily married woman, a good wife and mother who attended church regularly. Both she and her husband were Sunday School teachers. This accident obviously was a shock to the church and the community. Annebel could not seem to get over the tragedy.
What could I do? A long list of professionals were unable to help. I told her friend that it would be necessary for Annebel to contact me personally.
Several days went by before she called. She wanted to know if she could bring a friend along for support. That seemed a reasonable enough request. But, on the spot, I decided that she should come alone. She refused, but I insisted. Several more days went by. She called and repeated her request. Again, I insisted on seeing her alone. She refused. I could not explain my position even to myself. She called a third time with the same request. I remained firm, but this time she was willing to come alone.
The first meeting was hard. It started out with Annebel interviewing me. Had I ever experienced the death of a close family member? No. Had I ever seen anyone as a counselee who lost a family in a moment? No. I appear unsympathetic. No comment. She is not sure I could understand. I am not sure either. I can only try. There was a long silence. What could I say?
A thought occurred to me. We are both Christians. I asked God for wisdom as we talked, assuming He would answer my prayer. I referred her to 2 Corinthians 1:2-5:
Grace to you and peace from God our Father and the Lord Jesus Christ. Blessed be the God and Father of our Lord Jesus Christ, the Father of mercies and God of all comfort, who comforts us in all our tribulation, that we may be able to comfort those who are in any trouble, with the comfort with which we ourselves are comforted by God. For as the sufferings of Christ abound in us, so our consolation also abounds through Christ. Now if we are afflicted, it is for your consolation and salvation, which is effective for enduring the same sufferings which we also suffer. Or if we are comforted, it is for your consolation and salvation.
My counsel followed this line: "We worship a God of all comfort and consolation. I presume you are here to seek these. There is something blocking or preventing your receiving comfort and consolation from God. You are receiving sympathy and attention from people, but that is not helping. We must discover what is hindering you from receiving comfort from God. Perhaps I can help you find out. It will be necessary to search your heart. You must answer all my questions. If you wish to try this approach, I'm willing to do it. Don't decide now. Go home and think and pray. Ask God to guide us. Call me if you want to continue."
She called the same day, saying she was ready to search her heart.
Why would God not give her comfort and consolation? As I contemplated this question, I recalled Isaiah 59:1-2: "Behold, the Lord's hand is not shorted, that it cannot save; nor His ear heavy, that it cannot hear. But your iniquities have separated you from your God; and your sins have hidden His face from you, so that He will not hear."
When Annebel returned, she seemed eager to begin. I told her of my thoughts and read her that Bible verse. The effect was like lancing a boil. Out tumbled this story about the day the tragedy occurred:
It was a Saturday – a beautiful sunshiny day with a gentle breeze. She thought to herself that this was a perfect day to visit her parents. It would take ninety minutes to drive there along a scenic road, one of her favorite drives. She called her mother and made arrangements to stay for supper.
Meanwhile, her husband, who worked until noon, glanced out the window and noticed the same beautiful day – a perfect day for a picnic at their favorite park. Very pleased with this idea, he called his wife. She had already called her mother. He insisted on having a picnic, and told her to have the food ready when he came home. She was furious. When he arrived home, there was no picnic basket filled with food. They had a vicious shouting match that ended with her reluctantly calling her mother to say the visit was off. She dragged her feet in preparing food for the picnic. The children sided with their dad; they wanted a picnic in the park. He was becoming increasingly impatient with Annabel's pokiness. The more he pressed, the more rebellious she felt. Finally she was finished and they took off – two very angry, disgusted adults. This kind of clash was nothing new. It was happening quite frequently lately.
When they arrived at the park, it was discovered that no one had put the picnic basket in the car. A nasty fight followed over whose fault it was. Thoroughly disgusted, her husband decided to go after the basket. The children decided to go along. She elected to stay with the picnic table. She sent them off with, "Good riddance!" She fumed furiously while she was alone. It seemed they were gone a long time – which disgusted her more than ever.
A police car came along. They were looking for her. There had been an accident. Her husband and two children were dead. You can imagine her response.
When she finished her story, she wept uncontrollably. I proposed that we end our session, but she wanted to continue. She hadn't shared this story with anyone until now.
She convinced herself that she was a loving wife and mother, grieving over a beloved family. Now she had to run her story through the principles in Isaiah 59. What were her sins? I proposed that she tell me. There was a very long, tearful silence. She began to whisper: self-seeking, rebellion, anger, deception, resentment.
Did she first discover this condition the day of the accident? No, this was a problem before she met her husband. She had become skilled at justifying such behavior, or blaming it on someone else.
Only God could help her. Repentance was the key. Repentance implies that I am wrong and sorry and willing to be cleansed and renewed. Was she willing? She buried her face in her hands and tearfully cried out to God. It was a holy scene. When she finished and looked up, she didn't look like the same person. She claimed that she was at ease for the first time in years.
Before our meeting, she thought that admitting her condition would flood her with guilt. But now she feels washed and clean and relieved. It was the other way around – ignoring her sins produced misery and guilt. She was indeed a new person. What a miracle!
[This story is taken from Dr. Brandt's book, "The Word for the Wise." The names and certain details in this true case history have been changed to protect each person's identity and privacy.]
Share your thoughts about this article to download free resources: Send Comment