Do you have a hard time submitting to the authority over you at work, in your family, at church, or in other situations? Do you disrespect authority figures by refusing to comply, or doing a poor job? Rebellion's family of behaviors includes disobedience, insubordination, insolence, betrayal, and disrespect. These can be replaced by obedience.
Discover how to overcome rebellion in its various forms through time-tested insights that really work!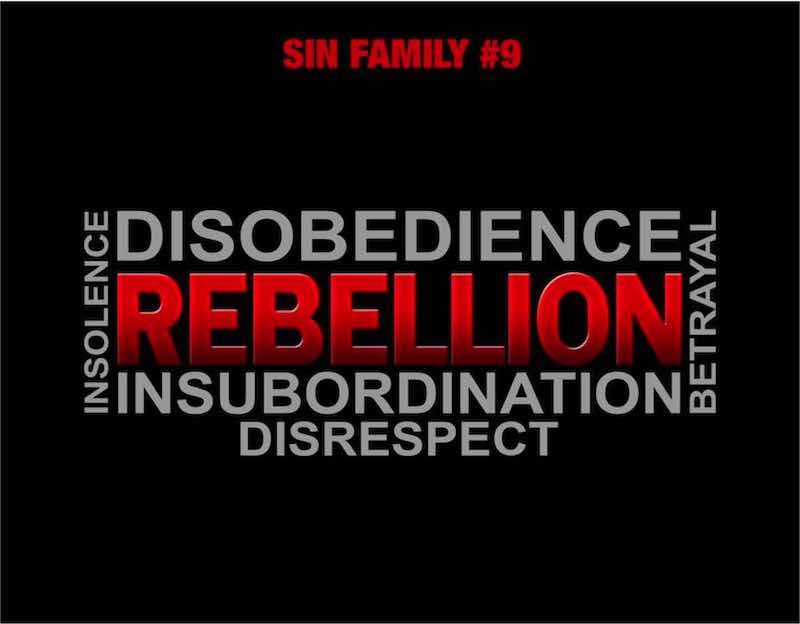 Self-Test
Are You Rebellious?
The following self-evaluation quiz will help you determine whether you have a tendency toward rebellion.
If your parents are still living, do they resent your attitude toward them?
If you are a wife, does your husband feel that you work against him instead of with him?
As a husband, do you expect compliance from your wife but resist those who have authority over you?
Do you refuse to pursue the vision for your local church established by the church leaders?
If you have a job, does your boss look upon you as an obstacle to getting the company where it is hoping to go?
Do you set a poor example for your coworkers, bringing down morale?
Do you disobey laws when you think you can get away with it?
Do the people you know ever use words like disloyal, disrespectful, or scornful to describe your attitude toward people in authority?
The fact is that in life there are authority structures. In governments, in businesses, in churches, in homes, some people are leaders over others. In different situations, indeed, each of us is a follower and a leader. Except in certain limited situations, to reject or undermine properly instituted authority is to rebel against the order God has established in human society.
Some people seem to be rebels and dissenters by nature. Using either passive or aggressive tactics (maybe both), they seek to overthrow the authority that others have over them. Obeying rankles with them, and so they do it as little as possible. (read more)
Are you struggling with a form of rebellion against authority? We have outlined a five-step process to help you change and heal in this area of your life. Take all the time you need with each of the steps included in this process. (read more)
Richard's wife had a firm, unshakable conviction that it was the duty and responsibility of the man of the house to take out the garbage. So, every morning after he kissed her goodbye, she would hand him a bag or two of garbage. His normal routine was to grab the bags, storm out of the house, and slam the garbage in to the can.
"That takes care of your old garbage," he would mutter to no one as he got into his car and squealed around the corner. This was a twenty-year battle. (read more)
Evil people are eager for rebellion. (Proverbs 17:11, NLT2)
Everyone must submit himself to the governing authorities, for there is no authority except that which God has established. The authorities that exist have been established by God. Consequently, he who rebels against the authority is rebelling against what God has instituted, and those who do so will bring judgment on themselves. (Romans 13:1-2, NIV)
To obey is better than sacrifice. (1 Samuel 15:22, NIV)
Children, obey your parents because you belong to the Lord, for this is the right thing to do. Honor your father and mother. This is the first commandment with a promise: If you honor your father and mother, things will go well for you, and you will have a long life on the earth. (Ephesians 6:1-3, NLT2)
Obey your spiritual leaders, and do what they say. Their work is to watch over your souls, and they are accountable to God. Give them reason to do this with joy and not with sorrow. That would certainly not be for your benefit. (Hebrews 13:17, NLT2)
We must obey God rather than any human authority. (Acts 5:29, NLT2)
And we can be sure that we know him if we obey his commandments. If someone claims, "I know God," but doesn't obey God's commandments, that person is a liar and is not living in the truth. But those who obey God's word truly show how completely they love him. That is how we know we are living in him. Those who say they live in God should live their lives as Jesus did. (1 John 2:3-6, NLT2)