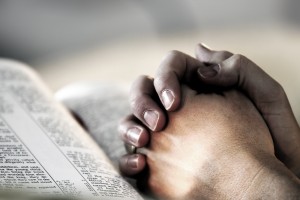 Whether leading in our own family, in ministry, or in business, it is crucial to establish Godly goals and pursue them using biblical wisdom.  Even when believers value the pursuit of personal transformation God's way, unfortunately many will still default to the world's methodologies for leadership.   Worldly wisdom can never produce the supernatural results that God desires.
The articles below will help teach you how to lead by biblical principles. (Note:  Each article will open in a new browser window.  To return to this page after reading it, simply close the new window.)
As a leader, you need to walk in the Spirit, leading your people in the ways of the Spirit. Take lots of time to think, to read God's Word, and to dream. Schedule "nothing" for a period of time, so that you are rested, clear-minded, and spiritually refreshed. Then you'll be fired up and ready to share with your people a word that will turn the light on in their thinking and doing – something that will spur them on. (read more)
John Morgan was having trouble with the employees in his automobile repair garage. His mechanics would listen politely to an order; then not carry it through.
"Why, I bet I have to tell them three times before they fill out their repair tickets right or turn out a light they're through using," he raged.
Mr. Morgan had come to me from a sickbed. Every month or so he had to quit work. His stomach pained him; he was short of breath; he couldn't eat. He would blow up at the garage and go home.  (read more)
Leadership and management involve making up your mind what you want people to do. Telling them what their job is. Telling them what constitutes satisfactory performance. Checking to see that it's done. Recognizing quality work. Correcting poor work. Getting rid of the ones who don't do it. Sometimes those tasks can be difficult, but they are required of leaders. (read more)
What's the attraction that draws people into a church? Is it an old-fashioned service, planned around formal routine, or is it a modern service with elements of spontaneity? What makes the difference? I believe it is not the style of the service, but what the preacher has to say. (read more)
Click here or use the menu in the right column to continue on to the next step in Godly Leadership, "Communicate Biblical Truth."