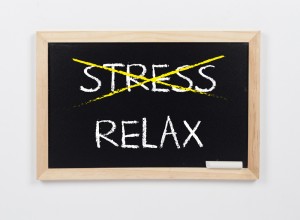 What difficulty are you currently experiencing in your life: a relationship, a financial burden, job insecurity, unhappiness with your circumstances, a difficult child, an aging parent, conflict in your church or with your neighbor?

The world says you're supposed to be all upset, wringing your hands, wondering what to do next. But the Bible teaches us that if we walk hand in hand with God, remembering what He said in Romans 8:28 (KJV), "All things work together for good to them that love God and that are called according to His purpose," then we can anticipate eagerly what's going to happen next.
When we have a relationship with God we are able to respond to the people and the events of our life based on that relationship, not on our circumstances. This is not something that you "crank up" for yourself; it is something you allow God to do through you.
2nd Corinthians 4:8 tells us, "We are troubled on every side, yet not distressed; we are perplexed, but not in despair." Why? Because in the verse right before this one, we read that "We have this treasure in earthen vessels that the excellency of the power may be of God and not of us." God's power, not ours.
You see the Christian life doesn't free you from trouble, it doesn't free you from perplexities, what it does is give you a new spirit as you handle them. That's what the Christian life is all about! What have you got to worry about if you've got the Lord? Bring on the trouble, bring on the perplexities, bring on the persecutions, bring on the rejections. With God you don't need to fear. Without God, it's going to be pretty rough. Now you aren't necessarily walking with God because you went to church all your life, and you are not necessarily walking with God because you associate with people who say they're Christians. You are walking with God if when trouble comes, you're not distressed, you're not in despair, you don't feel forsaken, and you don't feel destroyed. That's the evidence of walking with God!
Often times we approach our difficulties in life saying, "Under the circumstances, who wouldn't be distressed?" Distress is not of the Lord, it is a failure to depend on Him. That is a tough concept! We do not want to admit that we are not depending on God.
Peace comes from God. And He will put gladness in your heart. And He will keep you from being distressed and in despair. Isn't that good news? You've got to yield to Him day by day. Otherwise, you're going to be upset and disturbed over all kinds of little things that come your way. When you're distressed and you're in despair, and you feel like everything is gone, you've got to come to the Lord and admit your distress, and that it is not pleasing to Him. Unless you're repentant, you're going to stay that way. "God, I'm wrong, and I'm sorry, and I want to give up this miserable response."
1st John 1:9 tells us, "If we confess our sins, He is faithful and just to forgive us our sins, and to cleanse us from all unrighteousness" (KJV).Without repentance, you'll continue to feel distressed.  But with repentance you can experience God's peace in your difficulties!
Take a step . . .
Honestly answer this question: Am I walking in distress, or am I walking hand in hand with God? If necessary, take a few moments to repent of your distress and ask God to fill you with His presence and peace in the midst of your difficulty. Ask Him to continually turn your eyes on Him and His purposes in your situation.
This is a summary of Dr. Brandt's message Biblical Mental Conditioning.
Click here to listen to this audio message and read the transcript.
Want more? Click here…
Find life-changing insights arranged topically by need
Listen to dynamic audio messages by Dr. Brandt