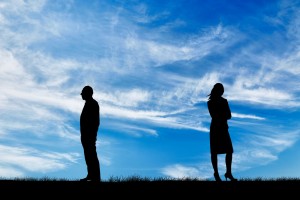 I've discovered that a lot of people who read the Bible don't like what it says. For instance, Ephesians 4:31 instructs us to "let all bitterness, and wrath, and anger, and clamor, and evil speaking, be put away from you."
Maybe you struggle with some of these emotions, feeling you have a right to them because of how you've been treated. But Ephesians goes on to say, "Be ye kind one to another, tenderhearted, forgiving one another, even as God for Christ's sake has forgiven you."
Now being kind and forgiving someone is extremely difficult when your feelings aren't so loving! However, at some point, even though you may not want to, you decide to try to love the one who has mistreated you. To your surprise, you discover that it doesn't work! You can control what you say, the way you look at them, and the way you behave, but you can't control your feelings. Why is that?
2 Corinthians 3:5-6 gives us an answer: "Not that we are sufficient of ourselves to think any thing as of ourselves; but our sufficiency is of God; Who also hath made us able ministers of the new testament; not of the letter, but of the Spirit, for the letter killeth, but the Spirit giveth life." So yes, you can possibly control your behavior, and the way you talk, but you can't control your spirit. The Christian life isn't a matter of self-improvement, or will power, or determination, it's a matter of a changed heart, and only God can change your heart!
Ask God to change your heart!
Take a step . . .
Ask God in prayer to show you the real condition of your heart. Admit to Him your wrong emotions, desires, and selfishness. Tell Him you're sorry and ask Him to forgive and cleanse you. Ask Him to help you to submit to Him and to fill your heart with kindness, tenderheartedness, forgiveness, and love.
This summary is from Dr. Brandt's message entitled Marriage.
Want more? Click here…
>> Find life-changing insights arranged topically by need
>> Listen to dynamic audio messages by Dr. Brandt