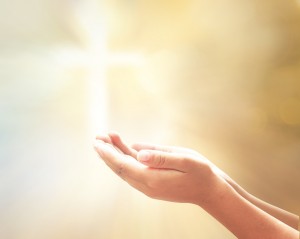 In the days following Harry Chase's fatal heart attack, many of the 5,000 people of Arlington were saying that Sybil, his wife, would get along all right. She was resourceful, attractive and well liked. And Harry, a leading figure in Arlington's business community, had undoubtedly made adequate financial provision for her and their three young children.
But three days after their church's biggest funeral in years, the facts began leaking out–Harry Chase had left his family penniless. He had spent all that he had, even mortgaging his home and business, on another woman.
There was nothing left for Sybil to do but move to a small apartment and get a job. She found one, as a shirt-ironer in a laundry. If it is worlds apart to iron someone else's clothes rather than to have others iron yours, it is even more jolting to see the crowd you once mixed with draw away and leave you.
Sybil felt alone in a cruel world. Her heart was too crushed to listen to the chatter of her fellow laundry workers. Steve Wells, her boss, was the only person in her new, constricted world who seemed to make sense.
Steve, she found out first at coffee breaks, then in drives home from the laundry, and later over the desk as his bookkeeper, had come to Arlington a few months before to start life over. His story, she learned, was as tragic as hers. His wife had deserted him more than a year ago.
"Does she want a divorce?" Sybil asked one evening as she sat in his car before her apartment.
"No," said Steve. "There'll be no divorce – my wife is dead!"
"Oh, Steve!" She felt a stab of pain for him.
"She was on her way to Reno when her car smashed into a truck."
Coffee breaks, frequent dinner dates, drives home, shopping sprees in the city for Sybil's children–all their times together were beginning to mean a great deal to Sybil and Steve because of the deep sympathy each felt for the other. Sympathy led to mutual concern, and this, in a few weeks, turned to thoughts of marriage.
Steve Wells offered Sybil Chase the security of a growing business, a large and comfortable home, resumption of her standing in the community, and most important–a chance to start anew with one who knew all about a broken heart.
They found that in their backgrounds they had much in common. But one difference stood out–Sybil's Christian faith.
"I've never been exposed much to religion," Steve said when Sybil asked him to accompany her to church. He admitted, though, that he admired her "touch with God." She could teach him more.
They were soon married. Sybil was glad to get away from the laundry and back to taking care of her children full-time. As Mrs. Wells, she picked up where she had left off as Mrs. Chase. Eventually, she and Steve were to have a baby of their own.
But while Sybil carried the child, she also carried a weighty burden. She had learned that Steve was a virtual tyrant. And one day he let slip the fact that the laundry was almost bankrupt. The big beautiful house they lived in would go to the creditors.
One night, they quarreled bitterly. In a fit of rage, Steve struck her several times. Then he left town to go back to the city he had come from. Again Sybil was alone–disillusioned and dejected. Again she had to move. This time she was forced to apply for public welfare assistance. Her case supervisor suggested that she seek counseling.
After Sybil came to me, my first task was to help her sort out the problems in her life.
Most of her problems seemed to center around Steve. He frequently telephoned her long-distance, always reversing the charges. And she always accepted the calls–hopeful that a change was developing. He often came to visit her on weekends and wanted to see their baby. And he always gave his attractive wife plenty of attention. Clearly, his visits were to satisfy himself.
In our counseling sessions, Sybil spoke of how she was burning with anger about both of her marriages. She said she had come to hate all men because they made her feel inferior. They had robbed her of self-respect.
I encouraged her to examine objectively her assertion of inferiority. To be inferior, I said, means to be incompetent. In what area was she a failure: in appearance, as a mother, in her personality, in business sense?
She saw that in claiming inferiority, she was only fooling herself. In reality, she was deeply resentful that life had given her a dirty deal. To help her, I pointed to Romans 15:13, "May the God of hope fill you with all joy and peace as you may trust in Him so that you may overflow with hope by the power of the Holy Spirit."
Then, I had her turn to James 3:17, which she read aloud, "But the wisdom that is from heaven is first of all pure, then peace-loving, considerate, submissive, full of mercy and good fruit, impartial and sincere."
She decided to trust the Lord for joy and peace and wisdom, asking forgiveness for walking out of God's will. And in the following weeks, she found Christ was as good as His word. Her muddled mind began to clear. She was able to distinguish what was reasonable and what was unreasonable.
Was it, for example, reasonable to accept Steve's collect phone calls that ate into her meager income?
Was it reasonable to allow him to visit her simply for the pleasure he got out of their being together?
Was it reasonable to pin him down as to what he was going to do about their marriage?
Was it reasonable to expect that he was going to support his child?
Sybil's self-respect and self-confidence returned when, as a reasonable woman, she stood up to Steve.
At one time during this period, she considered moving away to find a new start. But she then decided against it. She felt she had to prove to her neighbors that she was not the tramp that Steve's visits had made her appear. Instead, she enrolled in the local college to take night classes toward becoming a dietician, a career that she had once thought she might pursue. After obtaining her degree, it wasn't hard to get a job in a nearby hospital, and from it, to adequately support her children and herself.
She was still not sure what Steve intended to do. But she was determined to go along with no arrangement except that which was a serious attempt on his part to make their marriage what it ought to be.
She is working on the mess she is in. She is trusting the Lord for the outcome. Once she reached out to the Lord by faith and received strengthening for her inner life, she began doing something effective about her circumstances.
She has quite a trail behind her and an uncertain road ahead. But she is trusting God, and finding Him faithful. She is sure He will see her through.
The names and certain details in this true case history have been changed to protect each person's identity and privacy.